Observia helps transform your teams towards a more patient-centric future. What does that mean?
The process of transformation starts with understanding more accurately the concepts that are driving the healthcare (r)evolution.
We help your teams and clients feel more comfortable with e-health fundamentals, non-adherence issues, and the role of behavioral sciences in tackling the challenges of the healthcare of tomorrow. In other words, we find answers to your nagging questions! How concretely?
Well, we train your teams, we build business cases, we create stories to get the organizations onboard, we produce guiding documents to align processes and ways of working, we inspire executive committees, and we facilitate seminars to foster team spirit. In other words, we are a Swiss Army knife in terms of helping you move forward and innovate.
Leveraging behavioral sciences
Problem: How can I leverage key behavioral change principles to better innovate towards patient-centric services?
For many of us, behavioral sciences can seem too theoretical. Still, concrete situations in our daily lives demonstrate how so many different drivers can determine our behavior. We fasten our seat belts out of habit but need to set an alarm to remind us to take our prescribed meds. Here, it's key to understand the drivers behind our behaviors and learn how to channel them into building impactful patient solutions and the foundations for sustainable behavioral change.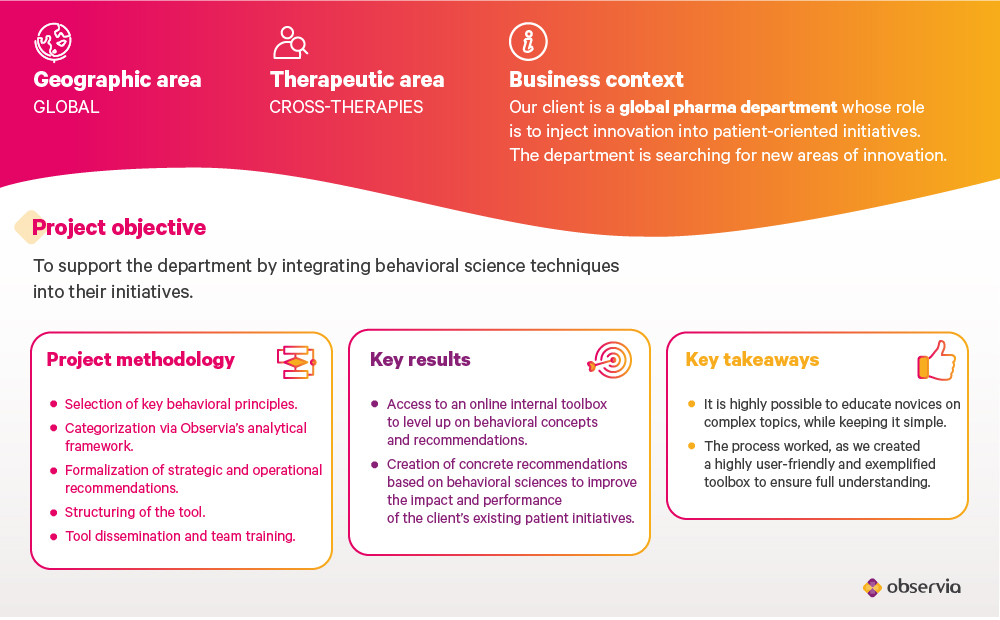 Helping you pitch your idea internally
Problem: How do I convince my peers and create engagement around my project?
We all have had great ideas about launching a digital solution for patients. But how do you pitch your idea internally to get support and start the project? How do you build a solid business case around it? How do you get there? Observia's in-house value proposition frameworks have got you covered in building your business case. We show the value that a patient initiative can bring to patients and healthcare communities, and help enhance the company's strategy and structure the blueprint. Our consulting team will be accompanying you at every step of your pitch.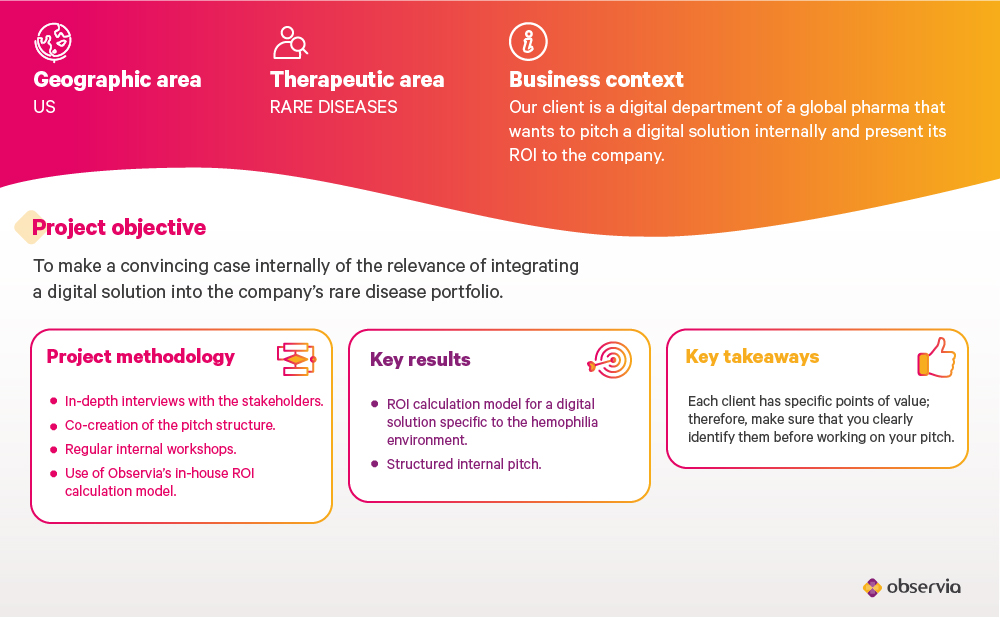 Engaging your audience
Problem: How do I get the healthcare community to buy into patient behavioral issues and their impact on the daily lives of HCPs?
Those you target your messages to may end up misunderstanding them. And yet what you're trying to say is supposed to bring a lot of value to all stakeholders. Leveraging our knowledge and expertise—particularly in nudge techniques—can help you identify the right channels, information, and stories to ensure that your messages will be spread and heard in the right way. And this will ultimately ensure your audience's full engagement!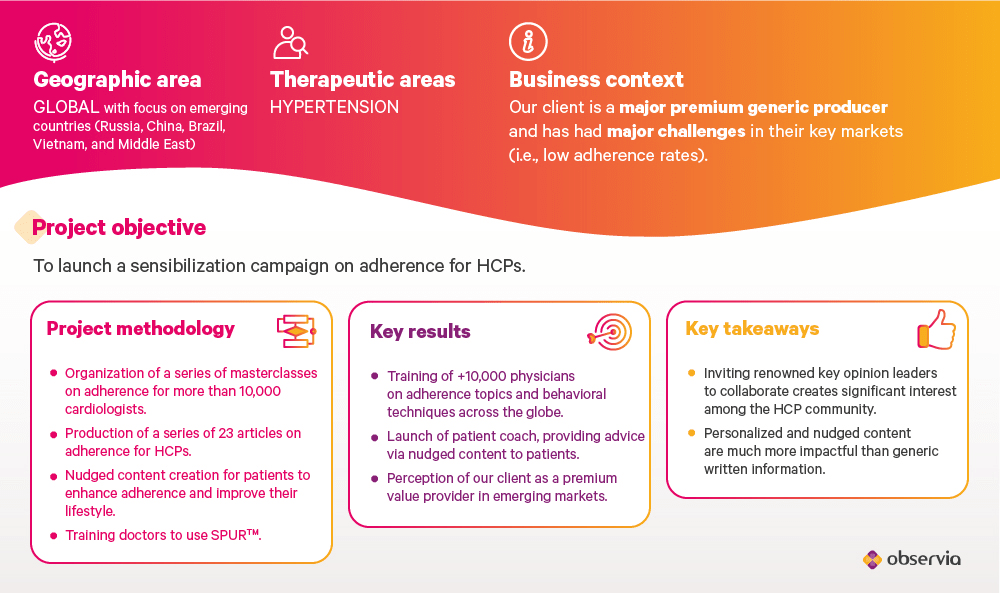 More about our offer
Discover our consulting offer and how we help companies transforming towards a more patient-centric future at both affiliate and global levels.
Insights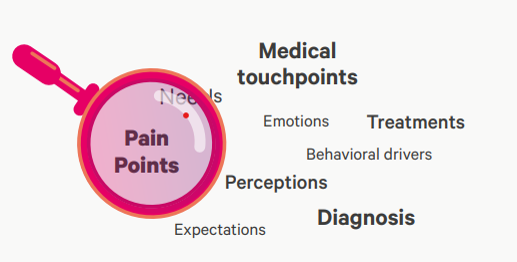 It's time for everyone in the healthcare industry to take a closer look at what drives patients' behavior and decision-making. Beyond the u...
Discover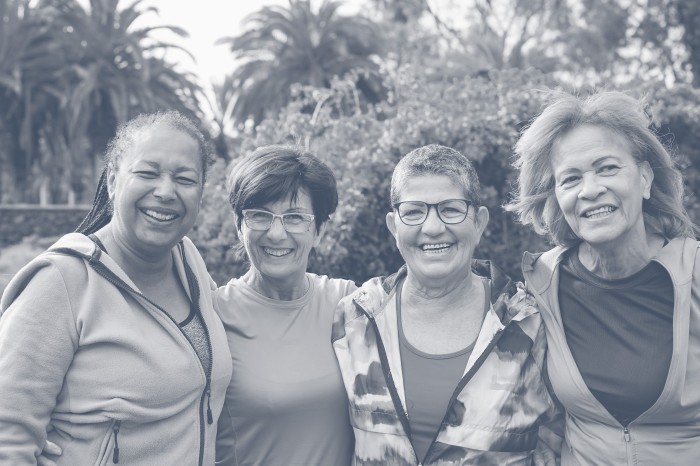 Listening to women's experience with vasomotor symptoms Menopause is a natural event which occurs to every woman, affecting the hormonal ba...
Discover
Need more information?
A burning question, a specific request, a great project to share with us?
Get in touch, our teams are here to help!