Insights
New study results show SPUR™ tool predicts hospital admission and early readmission
French healthtech company, Observia, and Kingston University are proud to share the results of their latest scientific study, demonstrating that their novel Patient Reported Outcome Measure (PROM), known as SPUR™, is predictive of hospital admission and early readmission in people living with Type 2 Diabetes.
Paris, March 20th. Non-adherence is understood as the difficulty patients may have following their healthcare professionals' prescriptions and recommendations for taking medicines. Though non-adherence was identified as a global issue to address in 2003 by the World Health Organization, little progress has been made since that time.

Beyond the impact on patients' health, who may not experience all the intended benefits from their treatment, non-adherence has significant health economic implications for healthcare systems. The annual cost of non-adherence is estimated at €1.25 billion across parts of Europe and almost $300 billion in the US alone each year, with no recent signs of improvement.

Indeed, a treatment plan that is not properly followed may lead to a deterioration in health status, an increase in the risk of a hospital admission or readmission, and consequently increased costs on healthcare systems to care for these patients and their related complications.

In response to this crisis and with a determination to improve our understanding of medication adherence to support patients, French healthtech company Observia developed SPUR™.
SPUR™ is a holistic Patient Reported Outcome Measure (PROM) that is able to predict patients' non-adherence risk and provide contextual information on patients' behaviour to explain the reasons for that risk, giving healthcare stakeholders the means to act through the development of tailored interventions.
A new study, known as VMATT2, led by Observia and Kingston University has demonstrated that SPUR is predictive of hospital admission and early readmission risk in patients living with Type 2 Diabetes.
This study has been published in the prestigious Patient Preference and Adherence Journal, and led by PhD candidate Josh Wells as well as his supervisors, Dr Chao Wang, and Chief Investigator for the study, Pr. Reem Kayyali, Head of Department of Pharmacy at Kingston University. Patients were recruited with the support of Kingston Hospital.
"To our knowledge, this is the world's first holistic behavioural model of medication adherence to predict admission and early readmission in hospital patients. This will not only provide a benefit to the patient in terms of their care and experience with medicines, but also a health economic benefit associated with harm reduction for NHS Trusts and other care services that may adopt the SPUR model within routine care."

Joshua Wells, PhD Candidate and Lead Researcher for the VMATT2 study
While a limited number of medication adherence models have been linked to hospital admission, none to date have implemented a holistic assessment of behavioral determinants. This is the first study to use a holistic PROM of medication adherence behavior to build a predictive model of hospital admissions and early readmissions (those occurring within 30 days of a previous discharge) in patients living with Type 2 Diabetes.
The study identified that higher SPUR scores (i.e., higher levels of adherence) were significantly predictive of a lower number of admissions to hospital. The finding was also true for early readmissions, where higher SPUR scores were linked to a lower risk of being readmitted to hospital within 30 days of a previous discharge.

These findings suggest that SPUR can predict a patient's likelihood of being admitted to hospital based on their non-adherence risk.
The implications of such results are highly promising: they demonstrate that the use of SPUR in hospital settings is relevant to detect patients at risk of hospital admission or readmission, and make it possible to tailor health interventions to avoid it.

This could especially be useful to the NHS and other care providers, who would be able to evaluate a patient's risk of admission/readmission and implement the right interventions to proactively limit or counter that risk.

Finally, these results show that SPUR is an assessment tool that goes beyond adherence, and is correlated to a number of different health measures. Indeed, an abstract presented at the
ESPACOMP congress in 2022 demonstrated that SPUR is predictive of anxiety and depression risks for patients suffering from hypertension.
Observia is excited for future studies to continue establishing the correlation between the risk of non-adherence and other patient clinical outcomes.
See also
Success Stories
A scalable match-making platform for patients and caregivers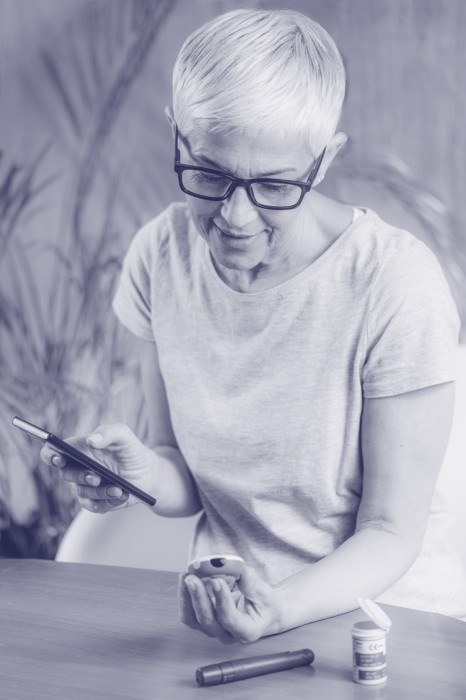 Articles
Keeping users engaged over time: difficult, but not impossible.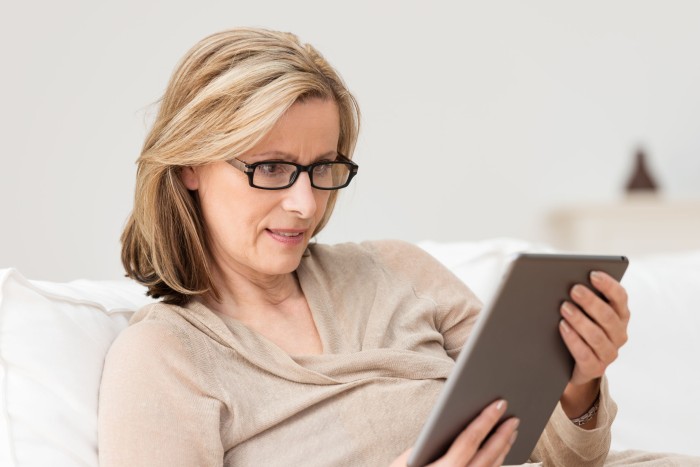 Articles
Subscribing to an e-health solution: simplicity and transparency
Need more information?
A burning question, a specific request, a great project to share with us? Get in touch, our teams are here to help!