Official since May 2018, we are thrilled to announce the opening of Observia's subsidiary office in Shanghai, China. To drive the success of this new and exciting strategic business endeavour, we are excited to welcome Hong Hua, our new General Manager for China, to the Observia family!
Get to meet Hong, with the help of Morgane, Observia's Marketing Manager
So Hong, tell us a bit about your background; where do you come from?
My name is Hong Hua. I was born and raised in Suzhou, a beautiful, historical Chinese town, known for its marvellous gardens, bridges and attractive canals, situated 100 kilometres west of Shanghai. A Chinese proverb actually states "In the heavens, there is paradise; on earth, there are Suzhou and Hangzhou!"
After receiving a bachelor's degree in Biology at Nanjing University, and a master's degree in Statistics and MS Genetics at Iowa State University, I came back to China to start my career in the healthcare software industry.
I have now been in the industry for 10 years, mostly in charge of selling and implementing product and service solutions and building business relationships. I'm a pure commercial asset!
After having worked for large international groups such as Veeva, HP, IQVIA, you've chosen to join a French start up looking to develop their footprint in China and as our General Manager... What an unexpected new adventure! How did it happen...?
To be fully honest, I was a bit weary of my previous job and was starting to brainstorm as to what to do next and which new challenge to accept. Luckily for me, I have a solid professional network in the healthcare industry in China, so I felt quite confident and motivated. Last November, I met Kevin Dolgin, an Associate Professor at the Sorbonne in Paris, and one of Observia's co-founders, for the first time during a professional workshop in Shanghai.
When I heard him describing Observia's mission, sharing his vision for the future of the healthcare industry and the importance of developing patient support programmes, I knew it was right for me! I realized very quickly that I wanted to be the one who would help Observia gain a foothold in China and drive the company's growth.
Observia has a unique message and a value proposition that can be successful in China; supporting patients improve their adherence and positively changing their behaviour to improve outcomes.

According to you, what are the main challenges for Observia in the Chinese market? And where can we deliver immediate value?
From my perspective, we have three priority challenges:
1. The first one is

raising awareness

. Observia is a small company in China! We need to build a local team (currently ongoing) and promote our platforms locally.
2. The second challenge is to

adapt Observia's unique SPUR patient behavioral profiling model to the Chinese culture

and its specificities. This is the reason why we are currently establishing relationships with a reliable local Chinese market research partner to conduct a study. The study should kick off before the end of this year and we have planned for a study duration of 12 months.
3. The last challenge is to

find a local partner

to help us recruit patients into our programs, and manage operational aspects such as call centre activity and patient engagement, nurse visits etc.
In the Chinese market, Observia's differentiating value proposition involves the sophistication we bring to program design and the deep level of personalization and messaging relevance we are able to provide to patients.
In this context, there are 5 major disease areas where we can immediately have an impact: diabetes, oncology, respiratory (asthma and COPD), hypertension and major depressive disorders (which is a huge issue amongst the 35-45-year-old population).
A final key strategic opportunity is in the area of occupational medicine. The exponential growth in Chinese market industrialization has seen a massive expansion in the workforce. This unfortunately has not resulted in a similar increase in employee awareness of the critical need for self-care and preventive health-related activity nor health-beneficial lifestyle modification efforts.
At every level, therefore, from local private enterprise to large state-run organizations, the capability to quantify individual risk profiles and thus offer personalized behavioral modification support leading to healthier lifestyles and the financial and personal benefits this offers to all stakeholders, represents an asset of almost inestimable value.
How can potential customers contact you?
Anyone who is interested to discuss patient challenges in more detail is more than welcome to contact me on my mobile phone: +86-135-2464-2886, via email – This email address is being protected from spambots. You need JavaScript enabled to view it. or via WeChat.
Finally, we asked Hong to play the "Chinese Portrait" puzzle. Surprisingly, this literary game appears not to be Chinese at all! But he gave it a try just for fun... :-D


Chinese Portrait:
If you were a song... Because of you from Kelly Clarkson
If you were a movie... Inception from Christopher Nolan
If you were an animal... A monkey!
If you were a soccer team... Inter Milan
If you were a colour... Purple
If you were an element... The sea
If you were a quality... Reliable
See also
News
Going further in patient understanding: Neurish enriches social listening solution with Observia's behavioral diagnostic tool SPUR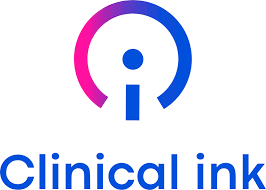 News
Clinical ink Expands Patient Engagement Solutions with Behavioral Diagnostic Tool SPUR™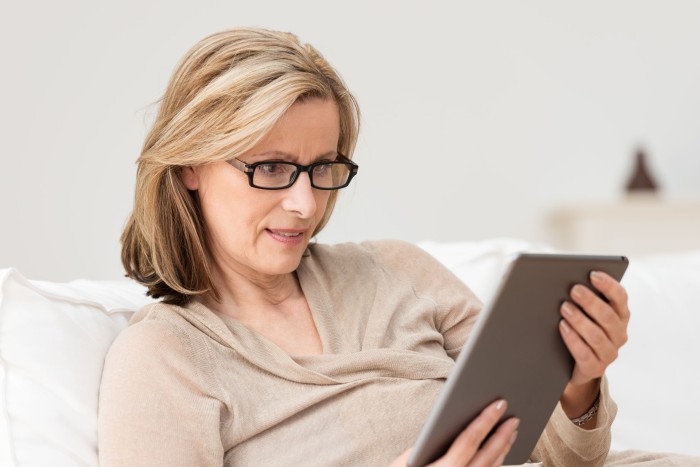 Success Stories
A personalized and holistic patient support program for better understanding of a rare skin condition
Need more information?
A burning question, a specific request, a great project to share with us? Get in touch, our teams are here to help!