Insights
Observia's broadcast for European e-health in 2023
Observia was founded in 2011. In terms of e-health transformation, it seems like ages ago!
In just over a decade, the organization of healthcare systems, the way players such as life science companies or public payors interact has been deeply transformed.
In more than 12 years, we have seen it all happen, and feel like 2023 is going to be a year of consolidation of this booming e-health ecosystem. Here is a summary of what we see coming in the foreseeable future. Thanks to our great Business Directors for their valuable insights!

The disruption brought by Covid is here to stay
"During the pandemic, we did not have any other choice but to adopt telehealth quickly in order to continue providing care for patients", says Chia Chun-Chen, Observia's Business Development Director for Germany. Indeed, when Europe was in lock-down, digital was the only way for healthcare players to help patients follow their care plans. At the time, digital was used as a kind of emergency care, to remedy a sudden, unseen situation. As a result, telecare has made a breakthrough and is now incorporated into the usage and habits of many actors, starting with patients. Now, a new challenge emerges, according to Chia Chun-Chen: "It is important that we keep up this momentum and offer innovative e-health services to patients where they are located, on demand and enable continuous care". To her, "going digital is inevitable. The industry players will slowly find a way to collaborate altogether – pharma firms, hospitals, payers, patient organizations etc. –to provide a true patient-centric environment. It's starting but I'm not sure how fast and how far this will go in 2023".

Digital care is no longer a nice-to have but an actual tool to improve aspects of healthcare that have not always been prioritized and are now on the agenda: "The whole ecosystem is clearly accelerating and booming. In terms of tendencies, I observe a lot of focus on patient orientation and health data, a lot of investments in femtech, as well as in mental health. These will all be key segments in the upcoming months and years", says Vincent Galand, Observia's Head of Partnerships and Business Development for France.
The need for proof is stronger than ever
Obviously, this represents a great business opportunity that has not gone unnoticed, says Vincent Galand: "The presence of new players in the field is not necessarily a bad thing, but the questions now are: who will stay, who can we count on, and who will survive? We mustn't forget that health is not like other sectors: you need to deliver value, impact and proof of what you do.". To him, his partners number 1 challenge is to be able to have concrete results and prove that the developed solutions are useful.
An observation shared by Johannes Boshkow, Observia's Business Development Director for Switzerland: "Today, our clients' main goal is to have partners that have proof of what they announce". For Chia Chun-Chen, the same could be said about the German market: "It is difficult to initiate something if it does not demonstrate immediate business benefits or generate substantial outcomes. Digital solutions might face higher scrutiny over their capability of exhibiting differentiated value and success from this year onward".

Basically, even though innovation is pushing e-health boundaries further every day, traditional actors such as life science companies are not willing to finance risk without a basis of scientific and robust evidence. "They don't need to be sold dreams, but outcomes!", according to Vincent Galand.
Reaching patients, a common challenge
Even though the positive impact of digital health has become clearer, this presents a new challenge: how to reach patients.
Covid certainly created new habits and expectations, among which being able to get support from home, have your prescriptions delivered to your door, talk to a healthcare professional virtually… Patients also have become more empowered and expect to be involved in their care plan. For Johannes Boshkow, this is one of the main challenges faced by the industry: "We need to find new avenues to meet patients, as their expectations and behaviors are changing".
Indeed, patients' empowerment does not mean their global engagement has improved, and adherence remains a challenge to address: "The question is: how to engage patients more effectively and answer their needs from a behavioral point of view?", says Chia Chun-Chen. But for her, the ecosystem is starting to understand that behavioral health is a key success factor: "People start to realize to a fuller extent that the challenge adherence poses has a great impact on medical outcomes. We are talking about both persistence and compliance. Lacking one of them will not help patients stay healthy. Observia offers something that other firms can't transcend – a digital-based tool to help understand patients' behavioral drivers. Once you get it right, the rest will come together itself, be it patient engagement / retention strategy, personalized e-health solutions that generate optimal impact, better medical and business outcomes we are looking for etc.".

Want to discuss more about the insights shared in this piece? Contact our Business Directors!
See also
Success Stories
A scalable match-making platform for patients and caregivers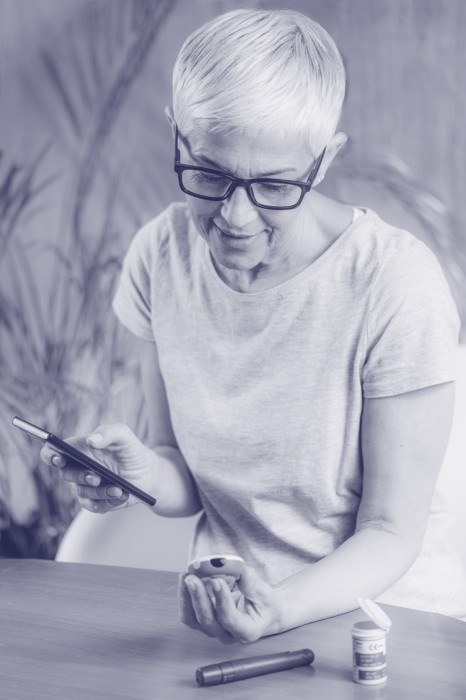 Articles
Keeping users engaged over time: difficult, but not impossible.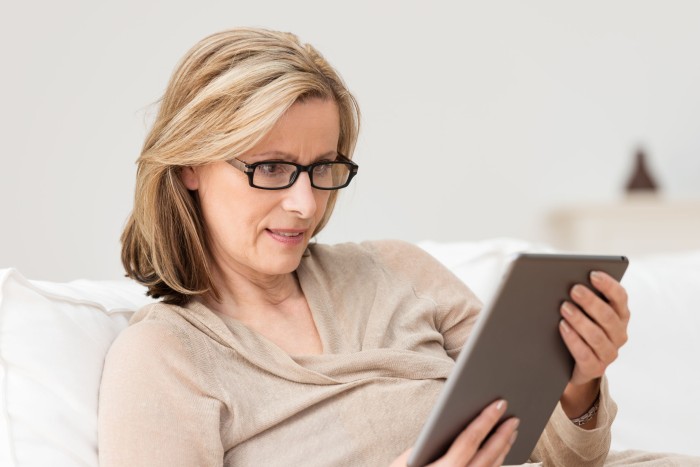 Articles
Subscribing to an e-health solution: simplicity and transparency
Need more information?
A burning question, a specific request, a great project to share with us? Get in touch, our teams are here to help!