Insights
E-PROs: Fostering a better relationship between patients and healthcare professionals
With the growing ubiquity of smartphones and the increasing demands on healthcare professionals' time, it is inevitable that healthcare will continue to become more and more digital. This has numerous advantages, including greater accessibility and reduced resource use, but it is important to consider the potential challenges that go along with it.
One of them is to maintain the quality of the relationship between a patient and their healthcare professional and enable digital bonds to be as qualitative as traditional physical connections.
This is not to say that the effects of digitalization are necessarily negative, but relationships relying on interactions through an interface like a phone or computer require extra attention to make sure all participants, patients as well as health care professionals, feel heard and understood.

One way to improve and maintain the quality of this relationship is by collecting quantitative and qualitative data directly from the patients.
This strategy, called measuring Patient-Reported Outcomes (PRO), has been in use for several years now to improve healthcare, but its importance is increasing alongside the rise in digitalization of healthcare.
This allowed for the development of a more recent tool: ePROs, i.e. PROs measured through digital devices.
Could they be game-changers for patient-HCP relationship? Well, partly so, and we will see how in this article.
What exactly are PROs?
Patient-reported outcomes (PROs) are instruments used to evaluate patient symptoms, health and functioning on a regular basis. They are not considered a medical device, but can be incorporated into medical devices. For example, in the US, the FDA has introduced regulations on how PROs can be used to support labeling claims but does not regulate them specifically. PROs themselves can range from simple pen-and-paper surveys created in-house for specific purposes to psychometrically validated digital tools, and everything in between. Platforms incorporating a PRO can then monitor patients and use algorithms to ensure that a doctor is alerted if necessary.
Patients and healthcare professionals can benefit from sharing information
For healthcare professionals
The main potential advantage is a more refined, better healthcare experience. Nurses, doctors and other healthcare team members can be provided or pointed to real-time and pertinent information on a patient's status, allowing for more precise and accurate care between appointments. Take a patient suffering from psoriasis as an example. The patient is fine between flare-ups, and they may not necessarily have a flare-up the day they see their doctor. However, it would be helpful for the doctor developing a treatment plan to be aware of when these flare-ups are happening and how severe they are.
⇒ Using a PRO allows healthcare professionals to get information about their patients beyond consultation, and to offer a more appropriate and precise management.
Similarly, a patient undergoing oral chemotherapy at home may not be able to accurately report all side effects at the time when they see their doctor. If they have the means to report the symptoms as they are happening, their health care team could review this between appointments if alerted to severe effects, or else have a summary readily available for consultation at the patient's appointment.
⇒ A tool that integrates PROs would allow the physician to have in front of him all the history of the patient's recent symptoms during the consultation.
In-person or video consultations with healthcare professionals are generally short. In France, a consultation averages 18 minutes, and in developing countries less than 5. In addition, a long time can pass between consultations.
PROs allow physicians to better prepare for their consultations and focus on the issues raised by the patient. For example, in the aftermath of breast cancer surgery, sharing key information about the patient's experience can save her trips to the hospital.
⇒ By allowing regular but remote contact with the patient, PROs could help relieve hospital overcrowding, as the patient would not be obliged to come for consultation.
For patients
At the time of the appointment, patients may only be aware of or remember a portion of the information relevant for the physician and for developing their treatment plan. There is a universal cognitive bias called the Salience Effect whereby people judge events based on their past experiences, attributing causal roles to unusual or novel aspects of a situation. What one individual patient finds salient, therefore, differs from another patient, and may also not be what a physician needs to know. Thus, without the extra help from the ePRO, the information transmitted at the appointment may be watered down or obscured by a combination of this and other cognitive biases.
PROs also help mitigate three pernicious and frequent biases, which impact the quality of patients' declarations:
The White Coat Effects:
- Patients tend to minimize symptoms in front of a doctor and may even show elevated blood pressure and heart rate because hospitals and clinics make them anxious
The Recency Effect:
- As mentioned above, patients remember best those things that happened recently. They are less likely to remember their symptoms from four months ago
The Peak-End rule:
- Similar to the recency effect, patients may remember only the most intense experience of the last time period and how they felt at the end of this period, while forgetting much of the rest.
In addition, as Daniel Kahneman's Noise theory suggests, random noise (time of the day, tiredness…) can contribute as much error as cognitive biases to any given situation.
⇒ Thus, ePROs are a valuable communication tool and have great potential to increase precision and efficiency of care, reducing both biases and noise.
However, they need to be incorporated into the care pathway without disrupting the professionals' workflow.

In addition to providing the healthcare professional with the necessary information to do their job better and prevent negative consequences, it has the potential to reassure the patient. It may be comforting for a patient who is monitored with a tool incorporating PRO measures to know that either their doctor will see their responses, or they will be able to discuss the summary of their experiences at their next appointment. Their doctor is paying attention to their everyday health, thus eliminating one source of stress.

But the purpose of the e-PRO is not to create more work for a physician, so it must be designed with a precise, tailored, noninvasive alert system which allows only the pertinent information to get through.
In terms of costs, we must pay close attention to not over-share information but rather focus on delivering the right info, to the right HCP, at the right moment. On top of this, patients need to feel heard, understood, and respected. ePROs can help with both of these.
PRO development: A growing trend
PROs are adaptable and can be used with patients suffering a myriad of conditions, including sleep and mood disorders. Recent years have seen a growing trend in PRO usage. Originally thought of as a psychological tool that was not necessarily useful for medical or clinical use, they are now accepted as a valid means of collecting information and patient monitoring.
More recently, after the COVID-19 pandemic resulted in severe problems with access to medical personnel, digitizing and using medical resources in the most efficient manner has become a priority in many areas. Perhaps this, along with ever-increasing reliance on smartphones, can account for the recent surge in new ePROs being developed.

Many countries have private start-ups and governmental initiatives focused on incorporating ePROs into healthcare practices. For example, the French Health Authority released a report on PRO usage in 2021 , and then the High Council of Public Health in France released a report at the beginning of 2022 cataloguing the use of PRO measures in France, comparing it with systems in other countries, and making recommendations based on these other countries' successes.

Some PRO-based tools have had significant impacts on patients' lives, particularly in cancer treatment. The success of PROs is also due to the fact that many studies have demonstrated the impact of their use, such as those conducted by Moovcare or Kaiku Health. A review of several ePROs incorporated into cancer treatments shows overall improved communication and patient satisfaction . Other domains may also find ePROs to be useful tools for improving care; for example, in the UK the National Council for Osteopathic Research is testing an app incorporating PRO measures.
Case in point: Observia's tool incorporating PROs
At Observia, we have developed our own PRO tool, keeping in mind some key principles:
Observia's strengths:
We worked with medical teams and patients to build it. Patients can educate developers about their capacities for providing information while at the same time keeping track of their own treatment and daily lives. And healthcare professionals can provide guidance in developing the tool to a) serve its purpose, that is, provide useful information in a useful way, and b) to make sure it can be easily incorporated. Healthcare professionals are busy, and anything they are expected to adopt must seamlessly integrate into their routines.
The second important principle for us was data security. We are particularly vigilant on data usage and make sure to communicate clearly and openly on our policies to reassure patients.
We have a strong focus on optimizing the user experience and their engagement through reporting. Underlying the development of this ePRO is extensive work on the mechanisms of patient engagement so that they will regularly use the tool.
We have customized the ePRO as well as the functionality of its reporting to optimize back-end data dissemination for all parties.
Because we understand that behavioral tendencies and mental patterns have large impacts on actions, we have incorporated behavioral markers examining aspects such as mental health and motivations in addition to other collected information.
We also provide AI content to obtain more detailed information. For example, if a patient reports "My stomach hurts, at a 6/10," we automatically suggest personalized content to either obtain more feedback or ask another question.
Combining these essential elements into a PRO will help ensure that the patients' digitally based interactions with their healthcare team will not seem to be inferior to their consultations, but will instead be an important addition, acting as a component of Augmented Medicine, improving both their treatment experience and their relationship with their medical team.
References
https://www.fda.gov/regulatory-information/search-fda-guidance-documents/patient-reported-outcome-measures-use-medical-product-development-support-labeling-claims
Qualité des soins perçue par le patient – Indicateurs PROMs et PREMs : Panorama d'expériences étrangères et principaux enseignements. HAS 2021 En ligne: https://www.has-sante.fr/upload/docs/application/pdf/2021-07/rapport_panorama_proms_prems_2021.pdf
Rapport relatif aux usages et bon usage de la mesure de la santé perçue et de la qualité de vie en France : autosaisine du HCSP . Paris : HCSP, 2022, 106 p. En ligne : https://www.hcsp.fr/explore.cgi/avisrapportsdomaine?clefr=1170.
Chen, J., Ou, L., & Hollis, S. J. (2013). A systematic sreview of the impact of routine collection of patient reported outcome measures on patients, providers and health organisations in an oncologic setting. BMC health services research, 13, 211. https://doi.org/10.1186/1472-6963-13-211
Share
See also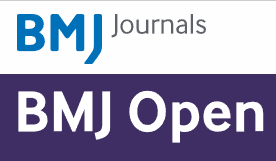 Scientific communications
SPUR™ Phase 2 UK Study: final results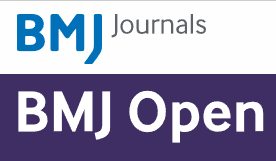 Press / Media
SPUR™ Tool Research Plan Completion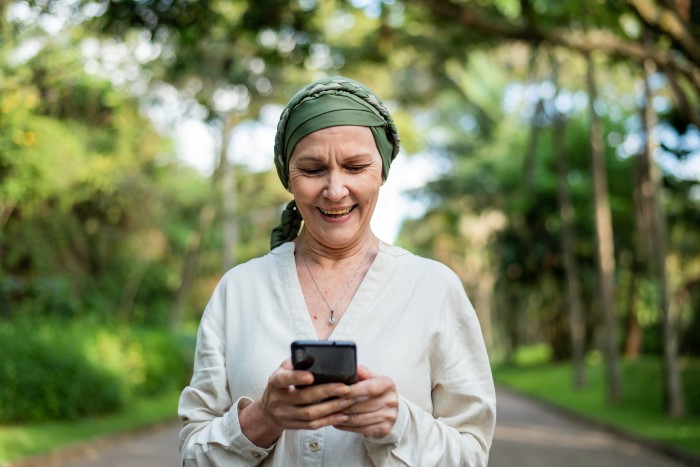 Articles
E-PROs: Fostering a better relationship between patients and healthcare professionals
Need more information?
A burning question, a specific request, a great project to share with us? Get in touch, our teams are here to help!